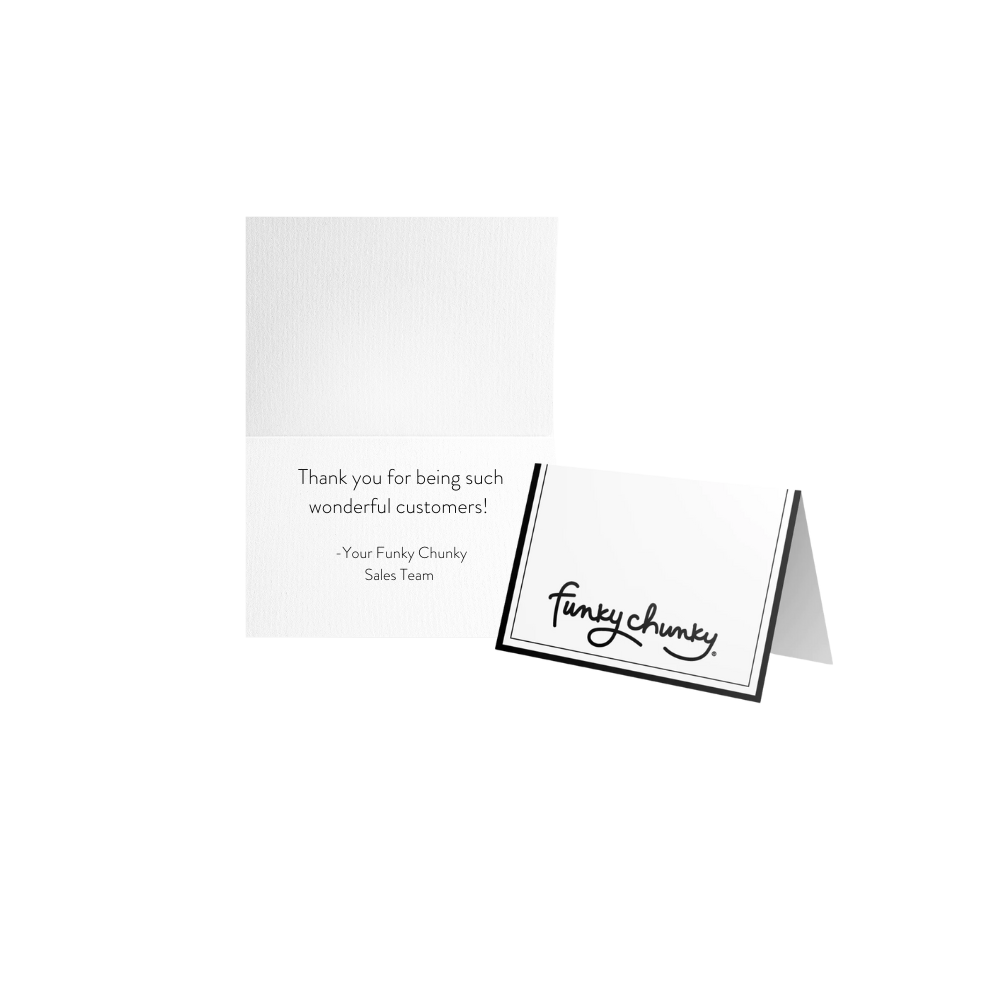 Gift Message
Great to give as a gift! For Corporate orders, only a single message can be sent with each order. If you'd like separate gift messages, please break up your order into multiples of 20 or more. If you require less than 20 items with different messages, please try our multiple address shipping functionality.
Standard Lead Time to Ship: 5-10 business days.
These shipment times may extend during heavier periods of demand. A Sales Representative will reach out to you to confirm your shipment window prior to your order being accepted to ensure they arrive on time. If you require expedited timelines, please contact us at corporate@funkychunky.com. All shipment times are based on standard order volumes and are dependent upon inventory availability.